Restorative Alignment for Neck, Shoulders and Back | 50 hours YACEP | November 19 – 26, 2021
Details
Start date:
November 19, 2021 (18:00)
End date:
November 26, 2021 (13:00)
Place:
Solstice Yoga Center, Las Trés Marías, San Agustinillo Beach, Oaxaca, México.
---
1000 places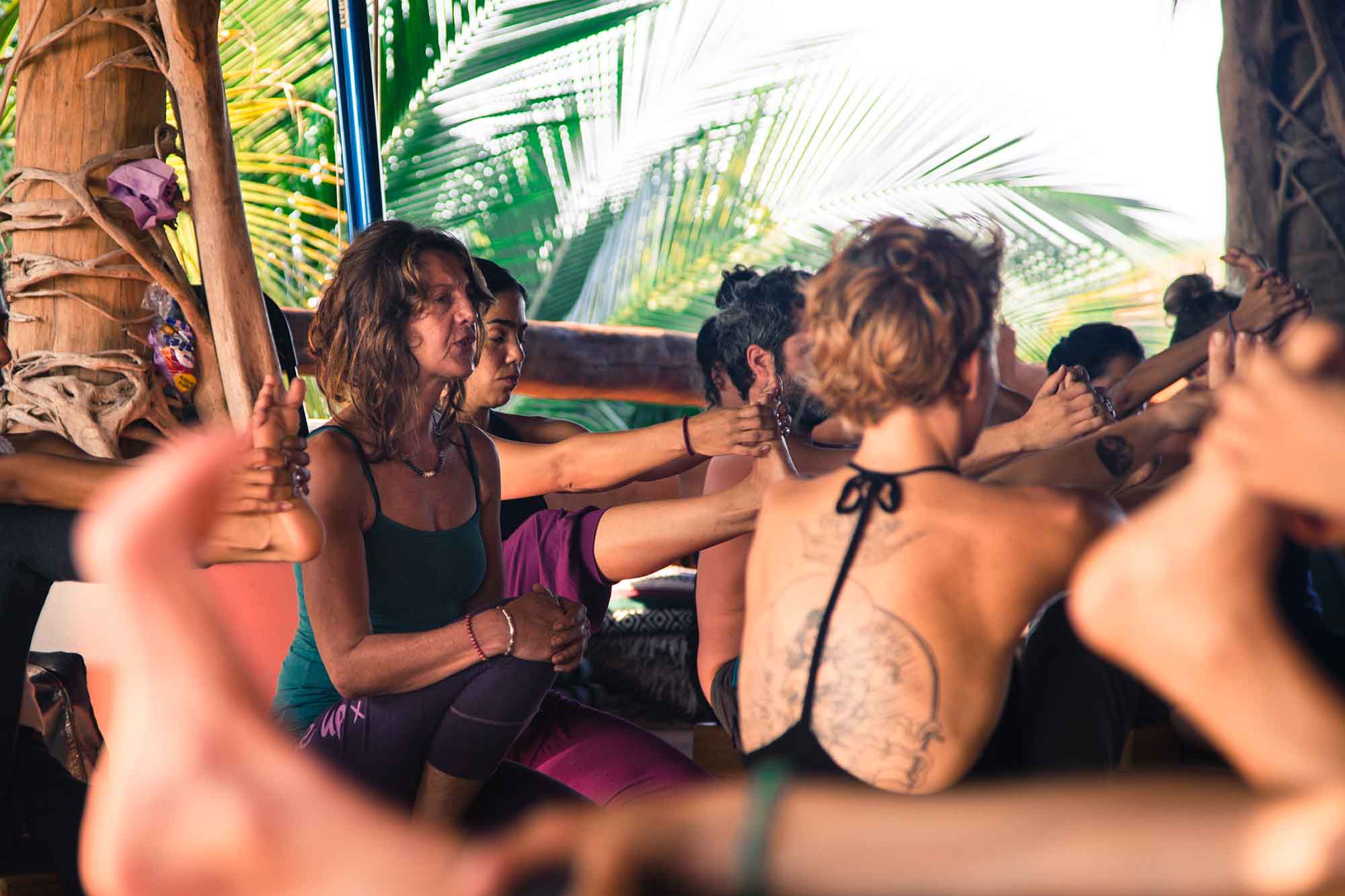 18 spots available

- Learn Restorative Alignment techniques allowing you to develop movement sequences that will relax and strengthen the neck, shoulders and upper back -
During this 7-day continued education course, we refine our functional anatomical knowledge and work on finding solutions for a more pain-free in our daily and professional life.

Course topics
The different compression syndromes.
Cervical tension and tension headaches.
TMS – tension myositis.
Torticollis (scoliosis in the neck).
Rotator cuff injuries.
Neck herniation and bulging disc.
How to conduct a successful online class.